David Sirois wins Z1 Sim Wheel CLEAN DRIVER AWARD!
DAVID SIROIS WINNER OF Z1 SIM WHEEL LCD DISPLAY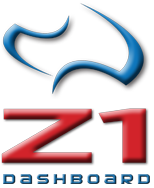 April 24th 2012:  The International Sim Racing Association (ISRA) and Z1 Sim Wheel today are announcing that David Sirois is the winner of the ISRA GTC Championship sponsored by Z1 Sim Wheel CLEAN DRIVER award!
The philosophy of the ISRA is to reward clean, competitive racing.  So unlike most racing series' the prize does not go to the fastest racer or the most experienced racer; but to the cleanest.  The driver who finishes the season with the most bonus points for the clean driver award wins the amazing Z1 Sim Wheel LCD Display.
All iRacing.com members are eligible to join the GTC, the premier multi-class online racing series.  The GTC races on Monday evenings at 10pm EST and currently races with the Riley Daytona Prototype, Ford GT and new Cadillac CTS-V at the best virtual race tracks all over the world.  With full fields of 40+ cars each GTC race is an event in itself made all the more exciting by the prospect of winning an incredible Z1 Sim Wheel LCD Display.
About the International Sim Racing Association
The International Sim Racing Association is the governing and organizing body for multiple online motor racing series'.  The ISRA has quickly become the leading host for online racing.  The ISRA is dedicated in creating a realistic and fair environment for its 600+ members.  Anyone who has an account with iRacing.com is welcome to join this growing community of online racers.
Visit http://www.israleague.com or more information.
About Z1 Sim Wheel
The Z1 Sim Wheel is a fully customizable steering wheel for use with computer racing simulations and games; compatible with G25, G27, DFGT, TSW, ECCI wheel bases, and Grant 5 bolt patterns.
With prices starting at just over $700 (US) for the Z1 Sim Wheel, and at $299 (US) for the LCD Screen the extra level of realism added to the driving experience is a must for any sim racer.
Z1 Sim Wheel now offers an LCD Screen which can be integrated into a wheel, or housed in a small box for attaching to existing cockpits, desks, etc. The screen is 480x270 pixels and 16 bit color. There are 26 realistic dashboards, as well as telemetry, notes, standings and garage screens included with the software.  The software to run the wheel display is included with the wheel, and will be freely available. Any updates, bug fixes, new display screens, etc. are available for free to anyone who purchases a screen.
Visit http://www.z1simwheel.com for more information.
Last Updated on Thursday, 26 April 2012 13:55